Photographer Defends Controversial Image Of Underage Model: 'Is She Showing Private Parts?'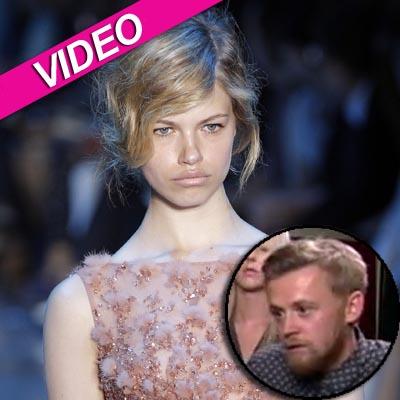 By Adam S. Levy - RadarOnline.com Staff Writer
Jason Lee Parry, who snapped the shot of a provocatively-posed 15-year-old model that's become the centerpiece of a $28 million lawsuit, told Good Morning America Monday he doesn't understand what all the fuss is about.
"I look at it and think, 'This is a really cool shot,'" said Parry, who is named along with three clothing retailers -- most notably Urban Outfitters -- in the suit filed in Manhattan federal court by the model's parents. (They claimed the image, which was snapped in March 2010, was plastered on shirts without their permission, providing fodder for child molesters, and hurting their daughter's marketability.)
Article continues below advertisement
The controversial picture shows the model -- identified by the New York Post as Hailey Clauson, a wiry, 5-foot-11 blonde who's now 16 -- sitting backwards on a motorcycle in what her parents called in court docs a "a spread eagle position, making her crotch area the focal point of the image."
Parry, 32, defended the images by pointing out there is no nudity, adding he's genuinely surprised the story has gotten as big as it has.
"The real question that's here, 'Is she showing anything? Is she showing private parts?' That's the real question. Now if that was the case, I would completely understand. I never thought I'd be with you now, here, on ABC, about a girl wearing shorts and a button-up shirt."
Watch the video on RadarOnline.com
Parry justified the artistic value of the image, saying, "Her facial expression looks tough; look at that, you can't tell me that doesn't look tough."
Article continues below advertisement
His colleague Alice Davis, a videographer who was present at the shoot, said that Clauson's "a professional model" who "posed herself."
Parry said he showed Clauson's father the images after the shoot, though he's unsure if he got a good look at the photo in question.
"I flipped through the camera and I can truly say, I don't know which ones he saw, but I know he was happy," Parry said.
Stay with RadarOnline.com for more details on this story as they break.