Parents Of Model, 16, Sue Urban Outfitters, Others For $28 Million Over 'Spread Eagle' Shot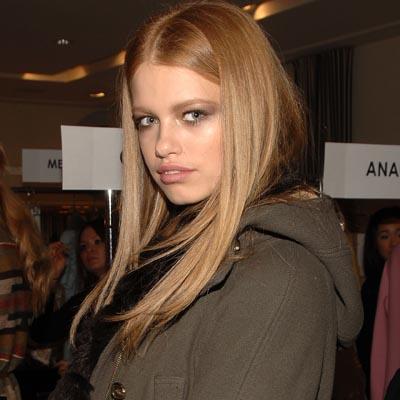 By Adam S. Levy - RadarOnline.com Staff Writer
The parents of an underage model filed a $28 million lawsuit in Manhattan federal court against a photographer and three retail outlets, including Urban Outfitters, over a sexually suggestive image of the girl snapped last year they say was publicly released, and plastered on shirts, without their permission.
The model was identified by the New York Post as Hailey Clauson, a 16-year-old based out of Southern California who's done extensive work in New York and Paris for high-end fashion labels such as Gucci, Donna Karan and Oscar de la Renta.
Article continues below advertisement
The picture shows Clauson -- a wiry, 5-foot-11 blonde who was 15-years-old when the photo was taken in March 2010 -- sitting backwards on a motorcycle in what her parents called in court docs a "spread eagle position."
In the lawsuit, the parents said they never granted permission to photographer Jason Lee Parry to sell the image, as he said he would not release the shot after receiving a complaint from Clauson's former agent.
But the picture surfaced in a German magazine called Qvest, as well as on garments at the Urban Outfitters chain and two other stores: Los Angeles boutique Blood Is The New Black and New York's Brandy & Melville store.
In the lawsuit, the parents claim their daughter was posed in "a spread eagle position, making her crotch area the focal point of the image," with a glimpse of "what some observers believe to be pubic hair."
Article continues below advertisement
They said the shot could irreparably damage her career, as it makes her "the object of prurient interests and provides wallpaper for the likes of pedophiles."
According to the lawsuit, the "image may portray a child in a sexually suggestive manner and may be in violation of one or more federal and/or state laws."
10-Year-Old French Model Ignites Worldwide Controversy
Parry, 32, said the girl's parents gave him permission to snap the controversial image, and were present when they were taken. He's claiming the image was stolen from him and marketed, after it appeared on a number of blogs.