Huge Dog Welcomes Home His 'Military Dad' From Deployment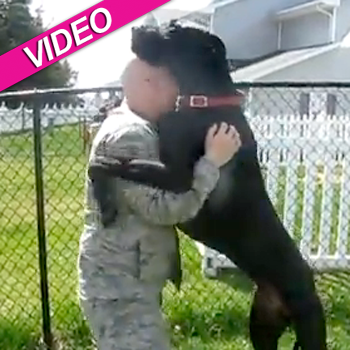 It's the feel good video of the day!
In a posting on YouTube, a soldier comes home from deployment and surprises his giant Great Dane, who proceeds to hug his "military dad."
The video comes with this posting: "After a long 9 months apart, our dog, Emmitt Thunderpaws, is REALLY HAPPY to see his favorite person again! He smelled him in the house and then ran outside to greet him. Dogs are awesome :)"
Article continues below advertisement
The video already has received more than 378,000 views in just six days.