George Michael: 'I Stopped Smoking Pot & Dropped 15 Pounds'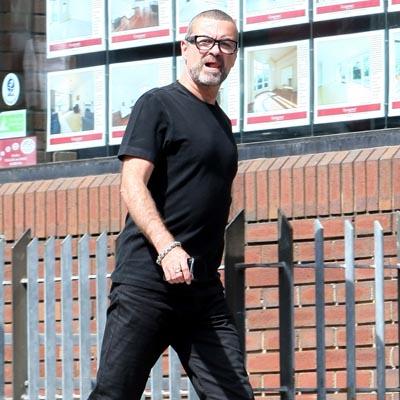 Without the munchies, George Michael is 15 pounds lighter.
The Praying For Time singer told fans that after undergoing counseling and quitting marijuana, he's given up junk food and getting back to the form that made him a worldwide heartthrob in the 1980s.
"I've been in counseling for substance abuse for nearly 10 months, and part of the advantage of that is I've dropped about 14 or 15 pounds ... all my old clothes fit me," Michael, 48, said during the opening night of his Symphonica tour at the Prague State Opera House Monday. "I wouldn't say I'm looking in the mirror, but it's definitely one of the advantages of being cleaner."
Article continues below advertisement
Warrant Singer Jani Lane Battled Alcoholism For a Decade, Says His Sister
The Faith singer also discussed his time in prison, after he spent four weeks behind bars last year for driving under the influence of drugs in north London.
"I felt I had a bill to pay and I thought that prison was a logical conclusion to a very dark chapter," he said. "I wouldn't say it was a good experience, but it was a logical experience."
Michael said he did start smoking cigarettes again while in jail, which he's now trying to give up.
Leif Garrett Suffers Injuries In Motorcycle Accident
"Within a week, because there was barely anything else to do in there, I was back hooked on the nicotine," he said. "Now I'm trying not to smoke cigarettes – what I've found is tweeting gives me something to do."
The former Wham! frontman has a litany of booze- and drug-related road incidents the past few years: He was convicted of driving under the influence of cannabis in August of 2010 and sentenced to eight weeks in jail; in 2008, he was arrested after being caught in a public toilet in possession of crack cocaine and marijuana; and in 2007, he was arrested in connection with "unfit driving through tiredness and prescription medication," which got him a two-year ban from the road.