Fugitive Siblings Face Colorado Judge Monday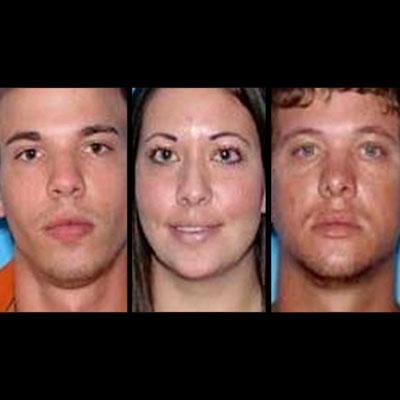 The three fugitive siblings captured last week after a brazen crime spree in Florida and Georgia will face a judge in Colorado on Monday.
Lee Grace Dougherty, 29, Dylan Dougherty Stanley,26, and Ryan Edward Dougherty, 21, are being held in Colorado on charges in that state of attempted first-degree murder and assault in two counties, Pueblo and Huerfano, because officers from both counties were involved in the high speed chase that led to their arrest.
Article continues below advertisement
They will appear in court in Pueblo on Monday; their court date in Huerfano is August 22.
The suspects also are wanted in Georgia on bank robbery charges and in Florida on charges of shooting at a police officer on August 2.
According to an arrest warrant affidavit, Lee Dougherty admitted to police she pointed a gun at a police officer, and that she "deserved to get shot."
Ryan Edward Dougherty also faces a grand theft auto warrant in Florida.