Freed French Politician Dominique Strauss-Kahn All Smiles In NYC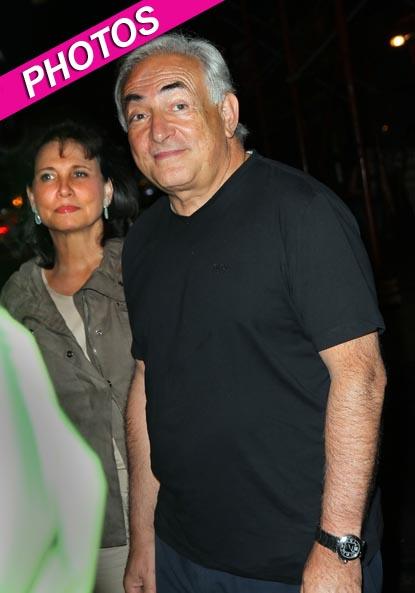 From Rikers to China Town, Dominique Strauss-Kahn knows his way around the Big Apple.
The 62-year-old French politician and his journalist wife Anne Sinclair were snapped painting the town red in New York City Thursday night, as they grabbed a bite at the upscale Oriental Garden restaurant.
This comes just two days after a New York judge dropped all of the sex charges against DSK, stemming from accusations he sexually assaulted a maid at the Sofitel hotel May 14.
Article continues below advertisement
Strauss-Kahn got his passport back on Thursday and is planning to stop in Washington before heading back to his native France, writer Michel Taubmann, who's worked closely with DSK with on his biography, told the NY Daily News.
Taubmann told the paper DSK harbors no ill will toward the stars and stripes after a summer of legal hell.
"I don't think he's upset with the American judiciary system," Taubmann said. "At the end of the day, the story turned out good for him. Mr. Strauss-Kahn has nothing bad to say about America.