Amy Winehouse Toxicology Results: Alcohol Present, No Illegal Substances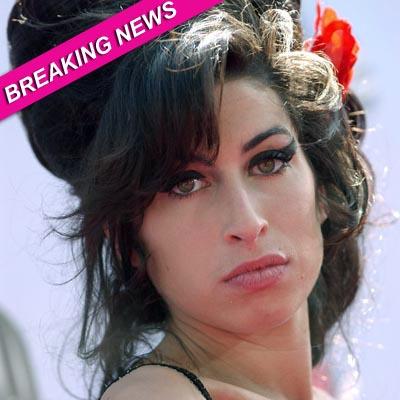 Late retro-soul singer Amy Winehouse had alcohol in her system -- but no illegal substances -- when she died at 27 in her Camden, north London home last month, according to toxicology results just released.
"Toxicology results returned to the Winehouse family by authorities have confirmed that there were no illegal substances in Amy's system at the time of her death," her family said Tuesday. "Results indicate that alcohol was present, but it cannot be determined as yet if it played a role in her death.
Article continues below advertisement
"The family would like to thank the police and coroner for their continuing thorough investigations and for keeping them informed throughout the process. They await the outcome of the inquest in October."
Winehouse's body was discovered July 23; a post-mortem was held July 25 to find out what caused her death, but immediate results were deemed inconclusive.
The formal inquest into her death will resume on October 26.
Some reports had suggested her cause of death could have been as a result of quitting alcohol cold turkey after years of heavy drinking, causing her body a shock or seizure.
Following Amy's untimely passing, her father Mitch Winehouse announced his plans to set up a charity in her memory, with the headquarters set to be at her home.
"It could include help for children in trouble, kids suffering health problems, children's hospices and more," he said. "We want to make a positive difference."