Alec Baldwin & Yoga Instructor Girlfriend Moving In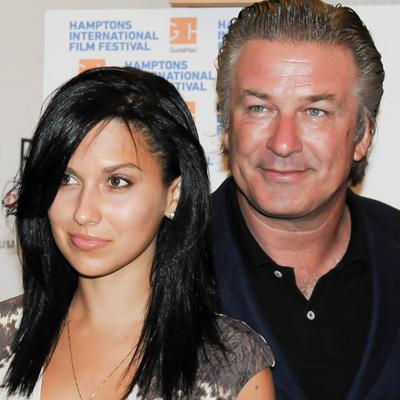 Alec Baldwin is moving in with his yoga instructor girlfriend.
The Emmy Award winning 30 Rock star has sold his apartment in New York City to move into a new home in the city's SoHo district with his lover Hilaria Thomas, and friends predict they could soon tie the knot.
A source told the New York Post newspaper: "He's really in love. He's even met her parents. He sees marriage in the near future."
Article continues below advertisement
Alec -- who, at 53, is 26 years Hilaria's senior -- were spotted wearing what appear to be promise rings at a charity softball game last weekend, and when asked if she sees marriage in their future, Hilaria was overhead saying: "Let's see how it goes."
Alec was previously married to Oscar winning actress Kim Basinger from 1993 to 2001. They have a 15-year-old daughter Ireland together.
Alec has been dating Hilaria since May this year, and it seems the actor had a change of heart about dating younger women.
Alec Baldwin Still Troubled Over Shocking Phone Mail Rant
Last year, he said: "What's worse than waking up with a 25-year-old woman, you know what I mean? You want to go shoot yourself because you have nothing to say to her. Seriously."
It is also rumored Alec plans to enroll in a master's program in politics and government in 2012, and that he one day he might run for Mayor of New York.
RELATED STORIES: