What Casey Anthony Might Look Like If She Disguised Herself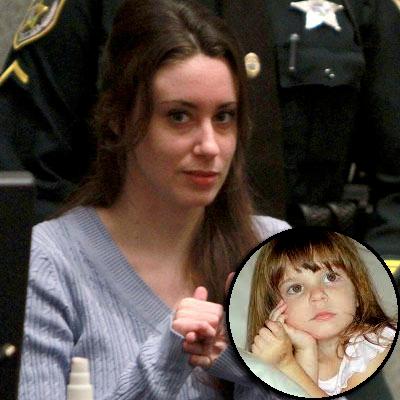 By Neil Woulfe - Radar News Director
Upon her release from jail, Casey Anthony -- perhaps, the most hated woman in America right now -- is considering changing her name, changing her appearance, and re-locating to a new home in a secret location, according to a new report.
So with that in mind, Star magazine has composed a photo of what Anthony, 25, may look like, if she does decide to disguise herself in an attempt to lay low.
Article continues below advertisement
According to the Chicago Sun-Times, the Orlando, Florida woman is well aware of death threats made against her in wake of her shocking acquittal and is weighing her options for life back on the outside.
In addition to wearing a disguise, she even considered plastic surgery at one point, a source close to her defense team told the Sun-Times.
"There even have been discussions about cosmetic surgery, but Casey has rejected that," the source told the paper.
Upon her release, she'll assume a pseudonym "almost as if she was living in a witness protection-like program," the source added.
"If she moves on to another location, then it becomes someone else's responsibility," Orlando Sheriff Jerry Demings said. "We will not be providing security or protection for Casey once she leaves."
As RadarOnline.com has previously reported, Anthony was found not guilty of first degree murder, manslaughter, and child abuse in the death of her 2-year-old daughter Caylee, who disappeared in June, 2008; her badly decomposed body was found six months later -- in December, 2008 -- in a wooded area not far from the family's home.
Article continues below advertisement
While Anthony was acquitted on the most serious charges, she was convicted on four misdemeanor counts of lying to police. For that, she received four years in jail, but due to credit given for time already served as she awaited trial, she is being released this Sunday.
For more on Casey Anthony's stunning acquittal pick up the new issue of Star!
RELATED STORIES: