Two New Suspects In Beating Of Baseball Fan Face Judge Monday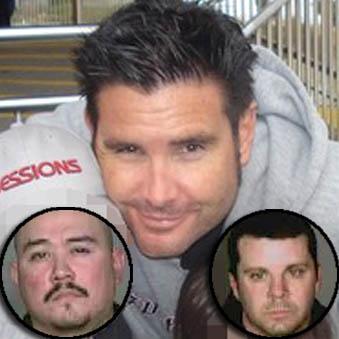 The two new suspects in the vicious beating of San Francisco Giants fan Bryan Stow at Dodgers Stadium will make their first court appearance Monday in Los Angeles.
Louie Sanchez, 29, and Marvin Norwood, 30, are scheduled to appear in a Los Angeles Superior Court for arraignment on one count each of mayhem, assault by means likely to produce great bodily injury and battery with serious bodily injury; each man is being held on $500,000 bail.
Article continues below advertisement
The criminal complaint charging the men alleges that each inflicted great bodily injury on Stow, "causing him to become comatose due to brain injury and to suffer paralysis." The mayhem count alleged that they "did cut and disable the tongue, and put out an eye."
Los Angeles Police Chief Charlie Beck said more information on the evidence against the men would be released on Monday.
Court records show that Sanchez and Norwood -- both from Rialto, California -- have a history of violent crimes.
MORE ON:
Los Angeles Dodgers
If convicted, they could face up to 8 or 9 years behind bars.
Stow, a 42-year-old husband, father, and paramedic from Santa Cruz, suffered severe brain damage after the attack at Dodgers Stadium in Los Angeles on March 31.
Last week, he underwent emergency surgery due to a large amount of fluid that built up in his head and caused a 30-second seizure, according to the Stow family's website.
Police had earlier arrested 31-year-old Giovanni Ramirez in connection with the beating, but at a news conference Friday afternoon, Los Angeles Police Chief Charlie Beck said Ramirez was not involved and he was completely cleared.