Exclusive
New Suspects In Bryan Stow Dodgers Stadium Beating Case Named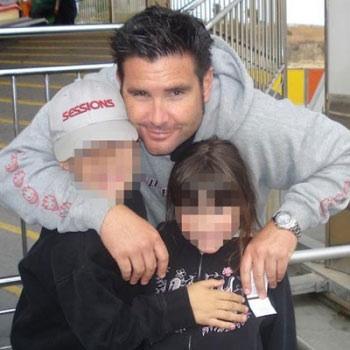 By Cliff Renfrew - RadarOnline.com Staff Reporter
The two new suspects in the Bryan Stow Dodgers Stadium beating case have now been named.
Louie Sanchez, 29, and Marvin Norwood, 30, are both being held in lieu of $500,000 bail, according to the Los Angeles Times, both men have past records for violent offences.
Norwood was convicted in March 2006 of inflicting bodily injury on a spouse or partner, court records show. Whereas Sanchez was found guilty of the same crime and was sentenced to 30 days in jail in 2003.
Article continues below advertisement
In 2004, Sanchez was convicted of carrying a loaded firearm, while Norwood was found guilty of disturbing the peace in 2000.
A woman named Dorene Sanchez, believed to be Louie's sister and the wife or girlfriend of Norwood, was arrested on suspicion of being an accessory
after the fact.
According to reports the 31-year-old woman posted bail this morning and has now been released from police custody.
Stow, 42, of Santa Cruz, was attacked by two men outside Dodger Stadium after attending the season opener, March 31, 2011, between the San Francisco Giants and archrival Los Angeles Dodgers.
A paramedic and father of two, Stow was transported from Los Angeles to San Francisco in May after being in a coma and has remained in critical condition following more surgery to relieve swelling on his brain this week.
MORE ON:
Celebrity Justice
Article continues below advertisement
The investigation into his attack has taken a dramatic twist in the last 24 hours with news that prime suspect Giovanni Ramirez - who is currently in jail in San Diego for a parole violation - will now be exonerated regarding the Stow attack.
His lawyer Anthony Brooklier revealed today that he would not be pursuing a civil case against Los Angeles Police Department for wrongfully accusing his client of the attack.