Exclusive
Tobey Maguire Files Response To Poker Lawsuit – Admits Playing, Denies Any Wrongdoing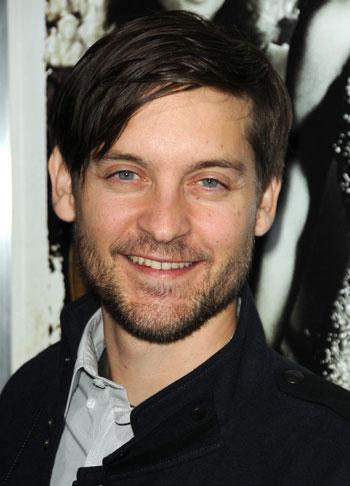 By Jen Heger - RadarOnline.com Legal Editor
Spider-Man star, Tobey Maguire has filed a response to the lawsuit he was slapped with in connection to a number of high roller poker games that Maguire and several other A-listers participated in.
In his response Maguire admits that he played in several games but denies they were 'controlled' or that they were illegal. Maguire insists that the games he participated in were not organized by poker games ringleader, Molly Bloom, despite her sworn affidavit to the contrary. Maguire requests that the lawsuit against him, seeking payment of over $300k related to winnings Maguire was paid by jailed hedge fund manager Brad Ruderman, be dismissed and seeks that his legal fees relating to the lawsuit be covered by the plaintiff.
Article continues below advertisement
Maguire's response states that he: "Denies generally and specifically that Molly Bloom and/or Molly Bloom Inc., coordinated poker games, hired the dealers for the Poker Games, collected fees for arranging the Poker Games and arranged for the settlement of gambling winnings and losses between and among the players at the Poker Games."
Matt Damon & Ben Affleck: Boys Poker Night - See The Phoots
As RadarOnline.com previously reported Maguire, 35, won more than $300,000 from Ruderman, who allegedly embezzled investor funds and orchestrated a Ponzi scheme in a desperate bid to pay off his monster debt to the star and others.
An FBI investigation into Brad Ruderman, the CEO of Ruderman Capital Partners, uncovered how he lost $25 million of investor money in clandestine poker games held on a twice weekly basis in suites at the luxury Beverly Hills hotel, Four Seasons, and the Viper Room on Sunset Boulevard. Ruderman is currently in jail in Texas until 2018.
RELATED STORIES: