Sherwood Schwartz's Son: 'He Had Absolutely Spectacular Life'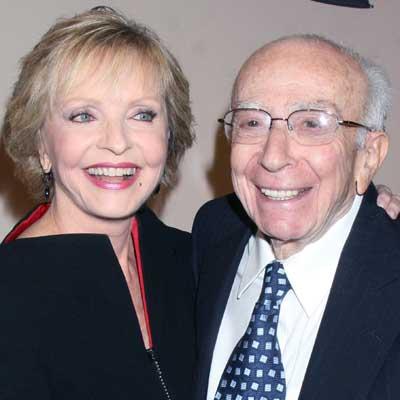 Lloyd J. Schwartz, the son and former producing partner of iconic Hollywood figure Sherwood Schwartz, told RadarOnline.com that his father "had a great life.. an absolutely spectacular life. He was always very sharp; he resented it greatly when anyone said he was retired."
As RadarOnline.com previously reported, Schwartz -- the man behind such TV classics as The Brady Bunch and Gilligan's Island – died peacefully Tuesday of natural causes in his sleep in Los Angeles. He was 94.
Article continues below advertisement
Lloyd spoke about the influence his father had on generations of fans of his shows. "My father had so many children in terms of the audience. The number of times I have been with him and people came up to him saying I owe you my childhood, you made my childhood better with your shows are huge."
Schwartz said the family is still planning the private funeral, but he doesn't think they'll have a public memorial for his beloved father.
"I'm leaning against a public memorial for a very odd reason: everyone who would have spoken out has passed away already.
He said Mildred – his wife of 69- years -- is handling the death of her husband well. "My mother is fabulous. She's 92, and she's stronger than any of us. She was there with him all the time and right up until the end."
As a young man, Schwartz -- a native of New Jersey – relocated to Southern California and began writing jokes for Bob Hope's radio program, for which Schwartz's brother, Al Schwartz, worked.
Article continues below advertisement
After writing for several other radio programs, he moved to TV, and in 1961, he won an Emmy Award as a writer for comedian Red Skelton. Despite his early success, his greatest fame came when he created Gilligan's Island in 1964; ironically, the show lasted only a few short years, but to this day, it lives on in reruns worldwide.
In 1969, he created the now iconic TV series The Brady Bunch. Just like Gilligan's Island, the show would be roundly panned by critics, but it struck a chord with audiences who loved the innocent nature of the comedy. The Brady Bunch ran until 1974, and established him as a true Hollywood heavy hitter.