Peter Falk Dead At 83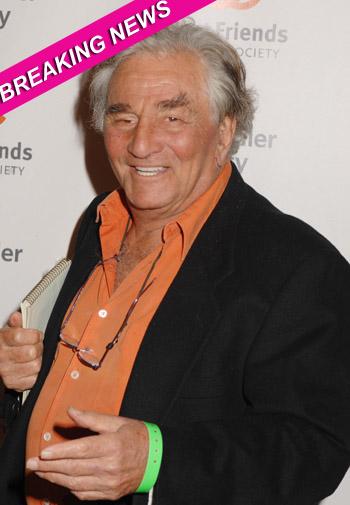 By Neil Woulfe - Radar News Director
Legendary actor Peter Falk – best known for his portrayal of the bumbling, yet brilliant Lt. Columbo in the iconic television series Columbo – has died at the age of 83, RadarOnline.com has learned.
Family members say Falk passed away Thursday night at his home in Beverly Hills. He had been in deteriorating health in the past several years and suffered from dementia and Alzheimer's disease.
Article continues below advertisement
The New York born actor was nominated twice for an Academy Award for Best Supporting Actor -- for 1960's Murder, Inc. and then again for 1961's Pocketful of Miracles. He won the Emmy Award five times, including four for his role on Columbo. He also won a Golden Globe. In addition, he won a Tony award for Neil Simon's 1971 Broadway play The Prisoner of Second Avenue, directed by Mike Nichols.
Although he played countless characters throughout his celebrated career that spanned more than 40-years, Falk will forever be best known as TV's beloved, raincoat wearing Columbo, a role he portrayed in a staggering 69 episodes between 1968 and 2003.
He was "everyone's favorite rumpled television detective," said historian David Fantle, while Variety columnist Howard Prouty once wrote: "The joy of all this is watching Columbo dissemble the fiendishly clever cover stories of the loathsome rats who consider themselves his better."
Besides Murder, Inc. and Pocketful of Miracles, his other memorable film work includes 1963's It's a Mad Mad Mad Mad World, 1965's The Great Race, 1976's Murder By Death, 1978's The Cheap Detective, 1979's The In-Laws, 1981's The Princess Bride, to name only a few. His last appearance on the big screen was in 2008's American Cowslip in which he played Father Randolph.
Article continues below advertisement
In his personal life, Falk was married twice. He first wed Alyce Mayo, whom he met when they were both students at Syracuse University on April 17, 1960. They adopted two daughters, Catherine (who is a private investigator) and Jackie. They divorced in 1976. On December 7, 1977, Falk married actress Shera Danese, who guest-starred on Columbo on numerous occasions.
In the past few years, as Falk's health continued to deteriorate, RadarOnline.com reported extensively about the sad saga over the fight for power over Falk's estate between Shera and his daughter, Catherine.
Peter Falk – Through The Years
The dispute ended up in the courts, and during a 2-day conservatorship trial in Los Angeles in June 2009, one of Falk's personal physicians, Dr. Stephen Read, said Falk rapidly slipped into dementia after a series of dental operations in 2007. Dr. Read said it was not clear whether the actor's condition worsened as a result of anesthesia or some other reaction to the operations; he went on to add that Falk's condition was so bad he could no longer remember the character of Columbo. The case was resolved with his wife Shera being appointed as her husband's conservator; at that time, she requested the media to respect his privacy.