Exclusive
Florence Henderson On Sherwood Schwartz: 'He Changed My Life!'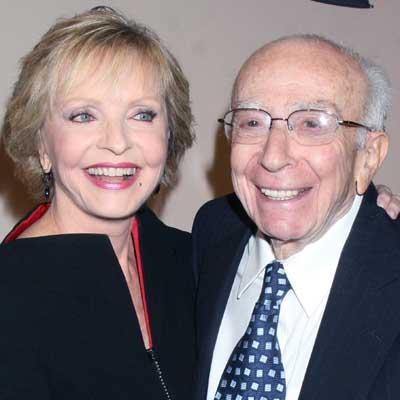 In a heartbreaking statement Florence Henderson has expressed her devastation at the death of The Brady Bunch creator Sherwood Schwartz remembering him as a wonderful man.
The legendary producer passed away at the age of 94 and now Henderson is paying tribute to the man who made her an icon.
"Sherwood Schwartz changed my life!" she said in a statement to RadarOnline.com. "It was he who chose me to be the iconic mom, Carol Brady, on The Brady Bunch.
Article continues below advertisement
"Sherwood was a wonderful writer and producer but more importantly, he was a wonderful husband, father, grandfather and friend. His sense of humor never failed him and I always looked so forward to hearing his stories. They were endless and made you laugh so hard that tears would be running down your cheeks. Most of these stories were about the mishaps in his own life.
"I've known Sherwood since 1969. In all those years I don't ever remember him losing his temper. Ultimately, he was a wonderful teacher in life and again, in death, he taught us how to leave with dignity and courage.
"Sherwood has a wonderful family who so loved and respected him. I know his Brady Bunch family feels the same way. He will be missed by so many."
Sherwood, who also created Gilligan's Island died peacefully of natural causes on July 12, 2011.
He was surrounded by his family and is now survived by his wife of 69 years, Mildred Schwartz and their four children.
RELATED STORIES: