Exclusive
Rob Schneider Victim Of Fake Death Rumor, Comic Is Alive & Well In Atlanta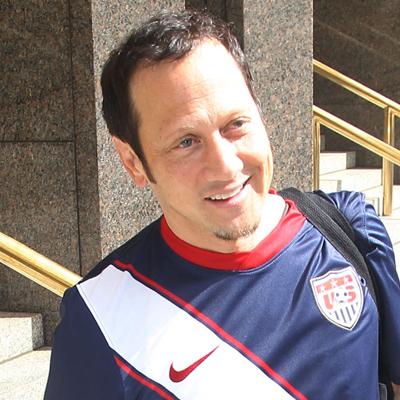 Rob Schneider is alive and kicking, RadarOnline.com has confirmed.
Despite reports going viral on the web claiming the former SNL funny man was killed in a car crash in Australia, there's no truth to the story.
However while rumors of his death are false, he was certainly killing his audience at the Punchline comedy club in Atlanta, GA last night. Schneider has another show at the popular club Sunday night.
Article continues below advertisement
"Went to see 'You Can DO it' Rob Schneider of SNL fame," one fan posted on Twitter. "Hilarious! #Punchline."
"Rob Schneider at Punchline, absolutely brilliant," wrote another.
One person even Tweeted a sighting of the Deuce Bigalow and Grown Ups star shopping at Whole Foods!
The story that he had died landed on an Australian news website which "reported" he was involved in a single vehicle crash in Queensland on July 3 2011 and that he was identified by photo ID.