Jackass' Wee Man Pays Homage To Ryan Dunn With Tattoo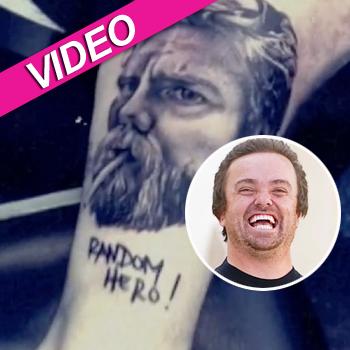 by RadarOnline.com Staff
Jason "Wee Man" Acuna has memorialized his fallen Jackass colleague Ryan Dunn by getting an image of Dunn's face tattooed on his leg.
"How can I do something for Ryan?" Wee Man says in a video, prior to getting inked. "Well, it's something he'd probably do for anyone of us if it was one of us in the situation.
"And I'm going to get him tattooed on me. Yes, that's what I'm gonna do."
After the impressive tat was adhered, Wee Man said, "We finally got through it ... I wish I was losing a bet ... and Dunn was still here."
Article continues below advertisement