Exclusive
Princess Diana -- A Look Back On What Would Be Her 50th Birthday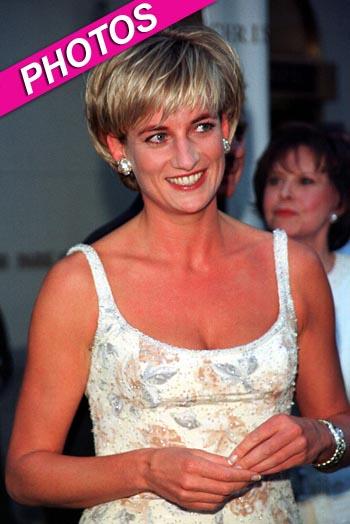 By Alexis Tereszcuk - Radar Senior Reporter
She charmed the world with her shy smile and bright blue eyes, and had she lived Princess Diana would have been 50 today.
Born into privilege and wealth on July 1, 1961, Lady Diana Spencer grew up a sheltered and shy girl who became engaged at the young age of 19 to the future King of England.
Diana and Prince Charles announced their engagement in February 1981 when he gave her the sapphire and diamond engagement ring that would eventually go to her son William's bride Kate Middleton.
Article continues below advertisement
Her engagement made Diana an instant worldwide celebrity and the fascination of fans and paparazzi around the world.
After Diana walked down the aisle in St. Paul's Cathedral in an Emanual gown with a 25-foot train on July 29, 1981 she became the Princess of Wales.
A year later she gave birth to her first son William and his brother Harry was born in 1984. Diana doted on her boys but made sure they had a "normal" life by shunning traditions like governesses and sending them to public school with other children.
A look Back At Princess Diana's Life — See The Photos
Diana dazzled the world with her gorgeous gowns, hairstyles and jewels, but it was her dedication to charity that she earned accolades for.
After many years of marital strife, during which Diana had an affair with Major James Hewitt and Charles rekindled his relationship with Camilla Parker-Bowles, the pair separated and their divorce was finalized in 1996.
Article continues below advertisement
Prince William –Through The Years
Diana dated a few men, but became serious with Dodi Al-Fayed, even taking her sons on vacation with him in the summer of 1997. Dodi was in the car with Diana after dinner together at the Ritz Hotel in Paris when their Mercedes crashed in a tunnel.
Diana did not survive the crash and died on August 31, 1997. She was 36.
The outpouring of grief around the world was immense, culminating in the heartbreaking funeral procession in which Princes William and Harry, along with Prince Charles, Prince Phillip and Diana's brother Charles, the Earl of Spencer, walked behind her coffin through the streets of London. Her casket was adorned with a bouquet of flowers and a note that read "Mummy." Elton John performed at her funeral.
William And Kate Honor The Irish Guards
William paid a loving tribute to his mother when his engagement was announced, saying: "As you may recognize now, it's my mother's engagement ring. So of course it's very special to me, as Kate's so special to me now as well…it was my way of making sure my mother didn't miss out on today and the excitement and the fact we are going to be spending the rest of our lives together."