New Woman Accuses Dominique Strauss-Kahn Of Rape; He Cries Slander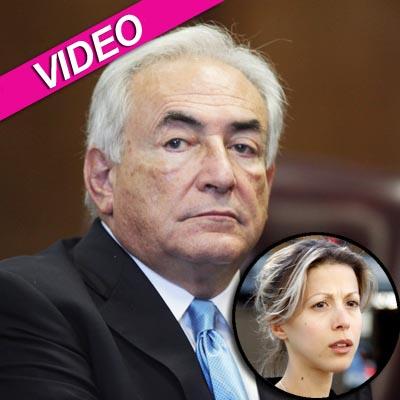 By Adam S. Levy - Radar Staff Writer
The hits keep coming for Dominique Strauss-Kahn.
Anne Mansouret, the mother of a French woman who claims the ex head of the International Monetary Fund tried to rape her nine years ago, told a French radio Tuesday her daughter Tristane Banon will formally file a complaint against the embattled politician.
Banon, a 31-year-old journalist, claims Strauss-Kahn tried to rape her during a 2002 book interview. According to her mother, she "considers the only way to end this is in fact to file a complaint, to say that at least justice can be done."
Article continues below advertisement
Banon's attorney said the paperwork would be filed by late Tuesday.
Dominique Strauss-Kahn's Mug Shot
In response, Strauss-Kahn called Banon's claims "imaginary," and added he will file a criminal complaint of slander.
In 2007, Banon said in a TV interview she'd been attacked by a politician five years before, but did not identify Strauss-Kahn as the culprit.
"It finished very violently," said Banon. "I kicked him. He opened my bra. He tried to undo my jeans. It finished very badly."
As we previously reported, Strauss-Kahn was released from house arrest without bail following his hearing Friday afternoon after his accuser's credibility was called into serious question, though the charges against him still stand. His passport was not given back, though he is free to travel within the United States. He left the court arm-in-arm with his wife, French journalist Anne Sinclair.
"To see Strauss-Kahn freed ... that makes me sick," Banon told French magazine L'Express. "I only want one thing: that he comes back to France, with his presumption of innocence, so that we can go before a court."