New Amy Winehouse Album Could Be Released Posthumously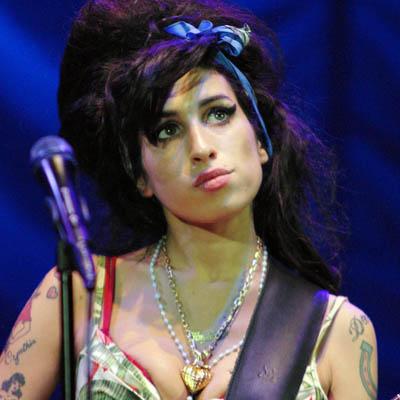 By Cliff Renfrew - Radar Reporter
Amy Winehouse may have passed away, but new music from the tragic performer could now be released posthumously.
As her heartbroken father Mitch Winehouse went public by thanking fans for supporting the family after her sudden death over the weekend, it emerged that new material could soon become available.
The Rehab singer has sporadically been working with producers and friends Salaam Remi and Mark Ronson on her third album over the past two years.
Article continues below advertisement
The pair had both worked on her 2006 breakthrough album Back To Black and she had recorded demos with Remi while she lived on the island of St. Lucia before she died.
Adam Liverage from the British Phonographic Industry believes there is great demand for the singer's songs to be heard posthumously.
He said: "You might argue that Amy Winehouse was already in the pantheon of greats. Her songs have become standards.
"Already there has been a lot of anticipation for a new album and if it was released posthumously that will only increase that interest."
Reports close to the star say there is "a lot of material" to choose from for any future releases and Phil Alexander, editor-in-chief of MOJO magazine, believes it is "inevitable" new tracks will come out.
He told Britain's Daily Telegraph newspaper: "It is inevitable that her death will elevate her reputation and that there will be a third record released."
Article continues below advertisement
Earlier this year, Amy's goddaughter Dionne Bromfield said she had heard some of the singer's new material, calling it "very good."
It's understood that both Remi and Ronson could now team-up together to produce the new record with the consent of the Winehouse family and her record label Universal.
Purchases of Winehouse first two albums (Frank and Back To Black) increased 37-fold between Friday and Saturday, while track sales were up by a multiple of 23, according to industry figures.
And sales of the her music are expected to soar higher in the coming week with demand all around the world on the rise following her sudden death.
RELATED STORIES:
Amy Winehouse Died Alone In Bed