Exclusive
Mobster James 'Whitey' Bulger 'Looks Ill' In Jail Says Another Inmate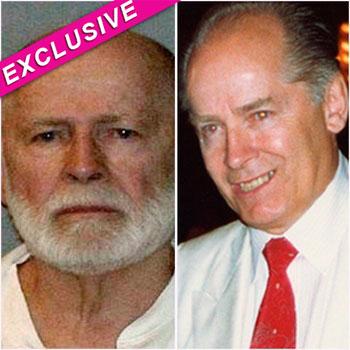 James "Whitey" Bulger, the crime boss who has been charged with 19 counts of murder, isn't faring very well in jail, the wife of a fellow inmate has told RadarOnline.com exclusively.
"Whitey has been put in 'the hole' and is kept confined with no sunlight," inmate Adrian Alves' wife Carrie tells us.
Adrian Alves is serving time in the Plymouth County House of Corrections for two years for driving without a license and leading the cops on a high speed chase. He has seen Bulger several times since the legendary mobster was sent there pending his trial.
Article continues below advertisement
Carrie Alves his wife he and other inmates have seen Bulger shackled and walking with the guards. "My husband told me Bulger looks really ill, just terrible," she says. "He doesn't know if Bulger is going to make it.
"My husband has told me the conditions are awful and the food is terrible in Plymouth."
A spokesman for the prison confirmed to RadarOnline.com that Bulger is being held in "administrative segregation which the prisoners often call 'the hole'."
Beyond that, he would not comment on Bulger's condition.
Bulger, 81, was the leader of Boston's notorious Winter Hill Gang when he fled in January of 1995 after being tipped off by a former Boston FBI agent that he was about to be indicted. Bulger was a top-echelon FBI informant.
He was arrested along with his longtime girlfriend, 60-year-old Catherine Greig, on June 22 at their apartment in Santa Monica, California.
Article continues below advertisement