Megan Fox Shoots The Dictator In NY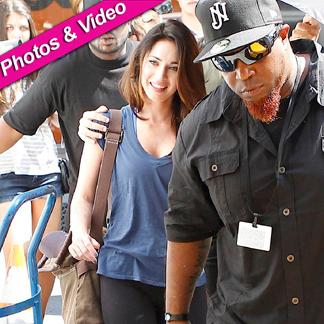 by RadarOnline.com Staff
After getting canned from Transformers for comparing director Michael Bay to Adolf Hitler, it's only fitting Megan Fox's next big role comes in a film called The Dictator.
Fox, 25, was swarmed as she shot the upcoming film in New York Monday, even using an umbrella to shield her face from photographers as she faced the rugged terrain of a busy summer day in the Big Apple.
The Dictator also stars Anna Faris (Scary Movie), John C. Reilly (Boogie Nights) and Borat funnyman Sacha Baron Cohen, who co-wrote the screenplay.
Article continues below advertisement