Megan Fox Uses Facebook To Fight Botox Rumors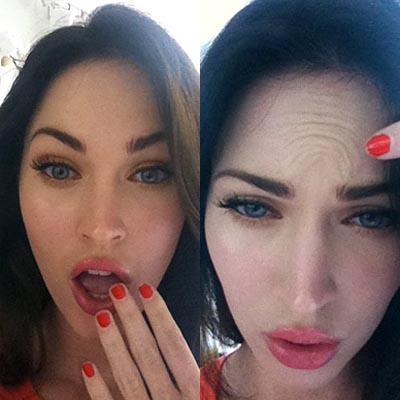 by RadarOnline.com Staff
Megan Fox, responding to whispers she's been surgically-enhanced by botox, posted a few pictures on her Facebook page Thursday that would say otherwise.
Fox, 25, created a photo album called Things You Can't Do With Your Face When You Have Botox, which showed her contorting her pretty kisser in a number of ways that would theoretically not be possible had she undergone the procedure.
In the pics, Megan furrows her eyebrows, pouts and points out a series of lines in her forehead.
Article continues below advertisement