Exclusive
Marc Cherry Denies Ever Hitting Nicollette Sheridan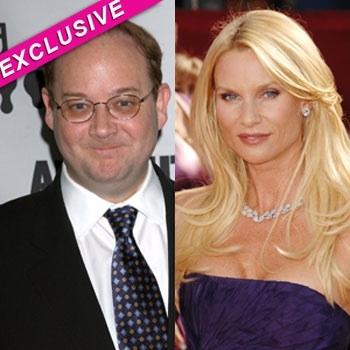 By Jen Heger - RadarOnline.com Legal Editor
Marc Cherry, creator of the ABC hit television show Desperate Housewives, claims that he never hit Nicollette Sheridan, but does admit that he "did give her a light tap on the head," according to court documents obtained exclusively by RadarOnline.com.
Sheridan is suing Cherry and ABC for wrongful termination and breach of contract.
EXCLUSIVE DOCUMENTS: Marc Cherry Insists He Did Not Hit Nicollette Sheridan
Article continues below advertisement
Cherry submitted a sworn declaration stating that he never hit Sheridan nor made any disrespectful remarks about her because she is a woman. The docs state: "Regardless, I did not tap, hit, or otherwise touch Sheridan because she is a woman. I also never made any rude or disparaging remarks about her gender. I have never treated Sheridan any differently than any other individual associated with the show because she is a woman."
As RadarOnline.com previously reported Sheridan claimed she was harassed and discriminated against by Cherry because she is a woman. Sheridan stated in her declaration: "Mr. Cherry harassed and discriminated against me because I am a woman. At a July 17, 2008 ABC event panel, Marc Cherry sang the praises of the other five actresses on the show, but made disparaging comments about me and my character Edie Britt."
Article continues below advertisement
In April 2010, Sheridan sued Cherry (Desperate Housewives creator), Touchstone Television Productions, ABC Studios, and ABC entertainment for $20 million in relation to her firing. She alleged assault and battery, emotional distress, gender violence and wrongful termination- all claims ABC said were "without merit."
As RadarOnline.com previously reported, Sheridan has subsequently dropped the most explosive claims from her lawsuit to avoid having to submit to a psychiatric evaluation.
In papers filed in Los Angeles Superior Court on December 17, Sheridan dropped the claims of physical injury and emotional distress, although she still maintains though claims are valid.
A hearing is set for July 26, to determine if Judge Elizabeth White will dismiss the breach of contract, and wrongful termination claims from Sheridan's lawsuit. The case is expected to go to trial in the fall.
RELATED STORIES: