Man Charged In Shocking Murder Of 8-Year-Old Hasidic Boy In NYC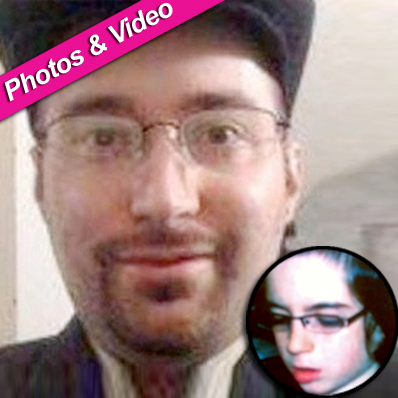 By Neil Woulfe - Radar News Director
As young Leiby Kleztky was laid to rest Wednesday night, New York police charged a man with the dismemberment murder of the 8-year-old Hasidic boy.
Authorities say the suspect -- Levi Aron, 35, -- was charged late Wednesday with second degree murder for the gruesome killing that has shocked not only New York, but the entire country.
At a news conference Wednesday, New York Police Commissioner Ray Kelly said Aron made statements implicating himself in the death of Kleztky, a member of the close-knit Orthodox Jewish community in the Borough Park neighborhood of Brooklyn.
Article continues below advertisement
Authorities said that Aron appeared cold and showed a lack of emotion during questioning, but in statement made to police, he confessed to kidnapping Kleztky and, as a neighborhood search for the boy intensified, he panicked and killed him.
The boy went missing Monday afternoon after he left a day camp to meet his mother only three blocks away. It was the first time he was allowed to make the walk alone and he apparently became lost and had asked Aron for help. Somehow, the boy ended up in Aron's car and eventually his home.
Despite a massive search that began Monday for the missing boy, it was surveillance video that eventually helped police crack the case.
The video showed Kleztky walking down the street. It also showed Aron entering a dentist's office while Kleztky waited for him across the street for seven minutes, according to Kelly.
Police were able to confirm the suspect's identity through the dental office's records.
Article continues below advertisement
According to Kelly, police showed up at Aron's residence at 2:40 a.m. Wednesday and asked him about Kleztky's whereabouts. The suspect pointed them to the kitchen, where officers saw blood on the freezer handle. Inside the refrigerator was a cutting board with three blood-spattered carving knives, Kelly said.
Kelly said detectives found human remains in the freezer and in a trash bin more than two miles away, wrapped in a black plastic garbage bag inside a red suitcase.
Aron, a clerk at a maintenance supply company, did not appear to have known the boy.
WREG-TV in Memphis, Tennessee, interviewed Aron's former wife, Debbie Aron, who lives in Memphis.
"Nobody knows what's going on. I'm just now finding out information. I've been in total shock since my phone has been ringing off the hook at 8 o'clock this morning," Debbie Aron said, according to the station.
Kings County District Attorney Charles J. Hynes released a statement Wednesday afternoon saying he was directing his staff to ask a grand jury for the "maximum charges permitted by law" for "the vicious and callous murder and dismemberment of eight-year-old Leiby Kletzky."
Article continues below advertisement
In accordance with Jewish biblical law, Leiby was buried Wednesday night.
The funeral -- held entirely in Yiddish -- was scheduled to start at 8:30 pm Wednesday in Borough Park , but due to the overflow number of mourners, it didn't begin until shortly before 10 pm.
Leiby's father -- with his voice shaking -- spoke to the crowd and addressed his dead son, saying in Yiddish that he was lucky to have had him, if only for nine years.
"Thank God we had him," he said, according to a translator.
And then, overcome by emotion, he fell silent. A moment later, the principal of Leiby's school spoke to the mourners.
"He got lost, he got lost," he said, according to the translator. "There's nothing to say, he got lost. God wanted it."
Several rabbis also spoke in Yiddish, repeatedly breaking down in tears. They praised Leiby's good qualities, and reminded the community to be careful, urging parents to protect their children. At one point, the rabbi of the synagogue that Leiby attended recalled the boy's devotion to his studies.
Leiby would have turned 9-years-old next week.