Exclusive
Michael Lohan To The Rescue! 'I'll Pay For Lindsay's Health Insurance'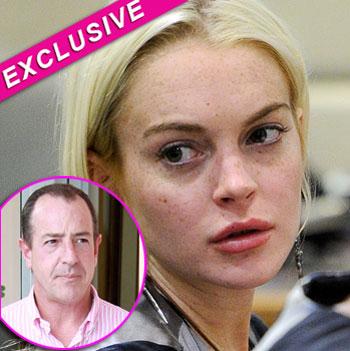 - Radar Senior Reporter
If Lindsay Lohan really doesn't have the money to pay for her health insurance, she doesn't need to worry; her father said he will step-up and pay the bill!
Wearing $1,195 Christian Louboutin heels, Lindsay appeared in a Los Angeles court on Thursday morning and her attorney Shawn Holley told the judge that Lindsay has not started her psychological counseling because she hasn't been able to afford the fees.
Article continues below advertisement
In an exclusive statement to RadarOnline.com, Lindsay's father Michael Lohan said he would take care of his daughter. "I will pay for her counseling immediately and I will be glad to pay for her health insurance today."
He said that he recently had a conversation with his 25-year-old daughter about her health insurance and she assured him that she was covered. "She told me she had health insurance through SAG (the Screen Actor's Guild). When I went to get Dina and the kids health insurance last month, I asked Lindsay if she needed to be covered too. But she told me she thought she was covered by SAG. If she is not covered I will be more than happy to get her health insurance immediately."
In court the City Attorney said they found it hard to believe that Lindsay didn't have the money to pay for insurance or counseling, but Judge Stephanie Sautner declined to delve further into Lilo's finances.
Lindsay pays $7,000 in rent on her Venice Beach home and her father said that the questions is how much money she actually receives from her management team. "With all of the things that she's doing, all the money goes to Lou Taylor and they say she has so much debt and they're paying her debt off and they pay her bills and give her an allowance."
Article continues below advertisement
Michael said that he has been trying to arrange business deals for his daughter to earn a sizeable income. "I set up a meeting for Dina, Lindsay and Michael Jr. with investors to give Lindsay $3 million to re-launch her clothing line. Dina and Michael met with the investors, all they want is to meet with Lindsay and they will launch the clothing line. Her management still hasn't arranged for that meeting to happen."