Kelly Osbourne Wears Beehive Hairdo To Amy Winehouse's Funeral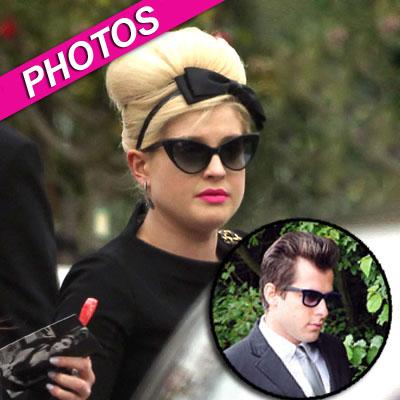 Kelly Osbourne and music producer Mark Ronson are among the many mourners at Amy Winehouse's private funeral Tuesday in the Golders Green area of London.
Osbourne, 26, arrived at Edgewarebury Cemetery wearing a beehive hairstyle in honor of the late Rehab singer.
On Saturday, Osbourne poured out her heart on Twitter, writing: "I can't even breath right my now. I'm crying so hard. I just lost one of my best friends. I love you forever Amy and will never forget the real you!"
Article continues below advertisement
According to Kelly's mom Sharon, Winehouse's friends and family have been gathering at the family home for a seven-day long "shiva" – the Jewish mourning period.
"She's Kelly Osbourne with Amy's mum, they're doing shiva at the house," Sharon said. "She's there with all the girls that used to hang out with Winehouse.
In addition to Osbourne, Winehouse's Back to Black producer Mark Ronson (also Samantha Ronson's brother) is also at the funeral.