Jury Selection In Roger Clemens Trial Begins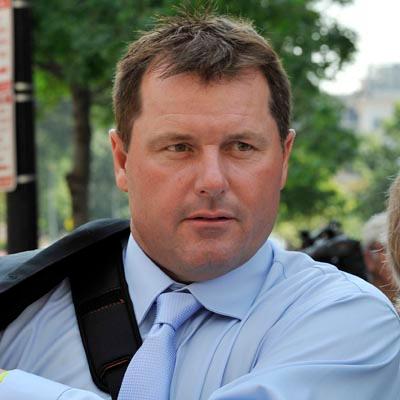 by Radar Staff
The federal trial of Seven-time Cy Young Award winner Roger Clemens begins with jury selection in Washington on Wednesday.
The court will select from a pool of 125 prospective jurors, all Washington residents, to compose the 12-person jury, with four alternates. Presiding U.S. District Judge Reggie Walton hopes the process will be completed by early next week.
The 48-year-old fireballer, who pitched for the Boston Red Sox, Toronto Blue Jays, New York Yankees and Houston Astros in a magnificent 23-year career, is accused of lying to a House committee in 2008 regarding his claims that he never used performance-enhancing substances.
Article continues below advertisement
Clemens, who was nicknamed "The Rocket," is charged with six felony counts; some of the heavier ones, such as perjury, false statements and obstruction of Congress, carry maximum sentences of up to 30 years in prison, and fines in excess of $1.5 million.
The Texas hurler's trial is expected to last anywhere from four to six weeks.
RELATED STORIES:
Weston Cage Posts Bail After Domestic Violence Arrest