Exclusive
Jennifer Lopez Told Marc Anthony She Wanted A Divorce Last Year!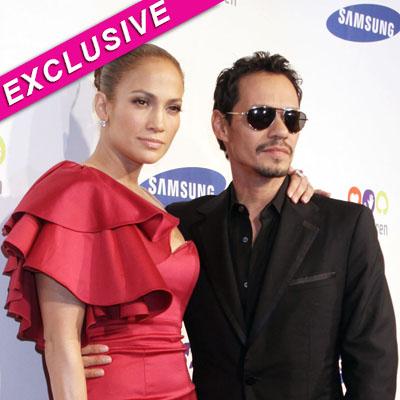 by RadarOnline.com Staff
Jennifer Lopez told Marc Anthony last year that she wanted a divorce, Star magazine is reporting exclusively in its new issue.
While the couple's divorce announcement shocked Hollywood last week, it didn't stun J.Lo's friends, who now reveal that she was set to walk out around Christmas.
"Jen told him she wanted out of the marriage late last year but he begged her to stay," one source told Star. "She stayed but she was miserable until finally she couldn't take it anymore."
Article continues below advertisement
And even though J.Lo and Marc made the announcement jointly, things have turned bitter behind the scenes, RadarOnline.com has discovered.
One major problem: money.
Even though the couple is worth more than $250 million, J.Lo was disgusted with the way Marc handled money and when he racked up $3.4 million in liens last year – as first reported by RadarOnline.com – she told pals: "I'm not bailing him out."