Gay Rights Group Slams Chris Brown's Homophobic Rant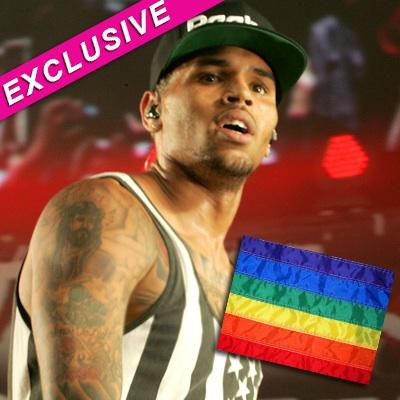 One of the nation's leading gay rights organizations is slamming Chris Brown for his homophobic rant during a pick-up basketball game, branding his behavior "unacceptable".
The controversial hip hop star yelled abusive slurs, including 'That's gay!' and 'You're a f*gg*t a**!' at other players during a game at a Los Angeles gym on June 29, according to an eyewitness who spoke exclusively to Star magazine – the story was first reported via RadarOnline.com early Wednesday.
Article continues below advertisement
And now, a spokesperson for Human Rights Campaign is weighing in on Brown's anti-gay tirade.
"These kinds of slurs are just unacceptable," Michael Cole-Schwartz, HRC's communications director told RadarOnline.com in an exclusive interview.
"To demean gay people is encouraging others to engage in the same behavior. These kinds of slurs are unfortunately heard on playgrounds and even from figures in popular culture. We need to become more serious about it and stop it.