Pilot Rants Against 'Gays, Grannies & Grandes' Over Air Radio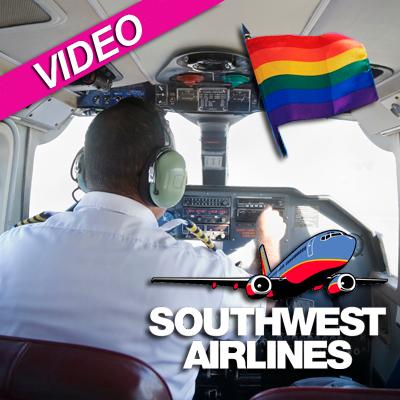 By Adam S. Levy - RadarOnline.com Staff Writer
Who said the skies were friendly?
A Southwest pilot who went on a tirade directed at the sexual orientation, age and appearance of his colleagues, has been suspended without pay and sent to diversity training in connection with the incident, the airline said Thursday.
In the two-and-a-half minute rant during a March 25 flight from Texas to San Diego, the unidentified pilot, apparently unaware his radio was on, complained his co-workers were "a continuous stream of gays and grannies and grandes" he doesn't care to socialize with in between stops. (The plane's passengers could not hear the rant, only the control tower and other pilots could).
Article continues below advertisement
During the tirade, the pilot said he was frustrated with the appearance of the flight attendants for Southwest. At one point, he said, "I still wouldn't want anyone to know if I had (sex with) them." The pilot said he was upset because the flight attendants that he met on recent flights to Chicago were mostly gay.
"Eleven (expletive) over-the-top (expletive) (expletive) (expletive) homosexuals and a granny," the pilot said, upset about the lack of eligible women aboard a recent flight. "Eleven. I mean, think of the odds of that. I thought I was in Chicago, which was party land."
The pilot later said Houston was "easily one of the ugliest bases," adding that, "I mean, it's all these (expletive) old dudes and grannies, and there's like maybe a handful of cute chicks."
He said he was upset because he had gone to bars with flight attendants only three times in six months and was not happy with the women.
Many times during the tape, you can hear officials try and end the offensive stream to no avail.
Article continues below advertisement
"OK, someone has a stuck mic and telling us about all their endeavors and we don't need to hear that," an irritated air traffic controller can be heard saying.
Watch the video on RadarOnline.com
Southwest's vice president for flight operations Chuck Magill apologized for the pilot's behavior in a video released to the public, adding the pilot has been reprimanded and "knows what he did cannot happen again."