Casey Anthony Could Walk Free Today – Radar To Live Stream Sentencing At 9 am ET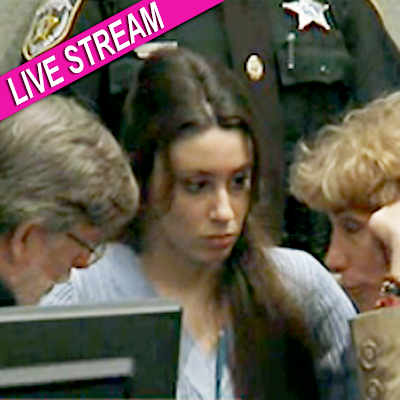 by RadarOnline.com Staff
9:35 am ET UPDATE: Casey gets 4 years for lying to police and is fined $4,000. She will get credit for time served which the judge will determined later today.
Casey Anthony -- America's most notorious mom -- could be only hours away from freedom.
The Orlando, Florida woman, 25, will be back in an Orange County courtroom on Thursday morning at 9 am ET to face sentencing before Judge Belvin Perry, and RadarOnline.com will live stream the proceeding.
Article continues below advertisement
The nation was stunned Tuesday when Anthony was acquitted of first degree murder, manslaughter, and child abuse.
However, she was convicted of four misdemeanor counts of lying to police officers. Each count carries a maximum term of one year, but because Anthony has served nearly three years behind bars while waiting to stand trial, she could walk free Thursday because of credit for time served.
As RadarOnline.com has previously reported, Anthony was charged in connection with the death of her two-year-old Caylee, who was reported missing in the summer of 2008; her body was found six months later -- in December of 2008 – dumped in a wooded area not far from the home of Casey's parents, George and Cindy Anthony, with whom Casey lived with.
MORE ON:
Judge Belvin Perry