Amy Winehouse's Father To Open Charitable Foundation In Her Name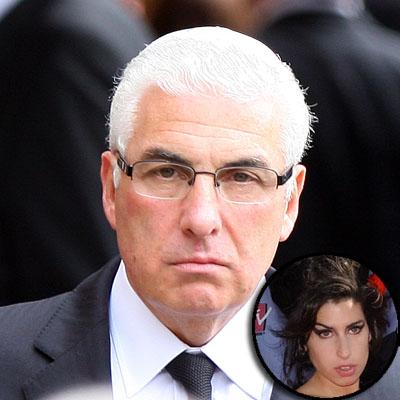 Amy Winehouse's father has announced plans to open a charitable foundation in his daughter's name to help people struggling with alcohol and drug addiction.
Mitch Winehouse revealed his intention during his eulogy at London's Edgwarebury Cemetery on Tuesday.
The organization will offer support for people dealing with substance abuse and possibly also include a rehab center. The foundation will also benefit children and horses, two things Amy was extremely passionate about.
Article continues below advertisement
Mitch Winehouse had been in New York with a relative when he heard of his daughter's death, the Daily Mail reports. In that moment, he decided to open a foundation in her memory.
"I was with my cousin Michael when I heard and straight away I said I wanted an Amy Winehouse Foundation, something to help the things she loved - children, horses, but also to help those struggling with substance abuse."
He added that his plans for the Amy Winehouse Foundation are rooted in hope of systemic change.
"In this country, if you cannot afford a private rehabilitation clinic, there is a two-year waiting list for help. With the help of Keith Vaz MP, we are trying to change that."
Vaz -- a member of Parliament -- said he'll be "very happy to help Mitch in any way I can with his important campaign to help rehabilitate those most vulnerable in our society."
During his eulogy, Mitch, 60, said Amy "was the happiest she'd been for years," and was on the road to recovery prior at the time of her passing.
Article continues below advertisement
"She was trying hard to deal with her drinking and had just completed three weeks of abstinence," Mitch told about 150 mourners at the private service. "She said, 'Dad, I've had enough of drinking. I can't stand the look on your and the family's faces anymore.'
"Knowing she wasn't depressed, knowing she ... passed away happy, it makes us all feel better," he said. "Goodnight my angel, sleep tight. Mummy and Daddy love you ever so much."
Rabbi Frank Hellner read Hebrew passages to close out the eulogy, and Amy's favorite song, Carole King's So Far Away, ended the ceremony.
"It was Amy's favorite," her agent Chris Goodman told The Sun. "Mitch encouraged people to sing along, which they did."
Following the funeral, a cremation was held at London's Golders Green. A portion of her ashes were scattered with those of her grandmother Cynthia, who died of lung cancer five years ago. (Amy was said to have idolized her grandmother, even having her name tattooed on her arm.)
Article continues below advertisement
Reality star Kelly Osbourne, music producer Mark Ronson (brother of Samantha Ronson) and rock legend Bryan Adams were among those in attendance to mourn Winehouse's passing.
Winehouse's autopsy was conducted Monday afternoon, and toxicology results will be available in 2-to-4 weeks. Police called her death "unexplained," adding that speculation about a drug overdose is "inappropriate" in light of the fact that no drugs were found at Winehouse's house upon inspection.