Exclusive
Weinergate Woman Gennette Cordova Busted After Cops Find MadDog 20/20 In Purse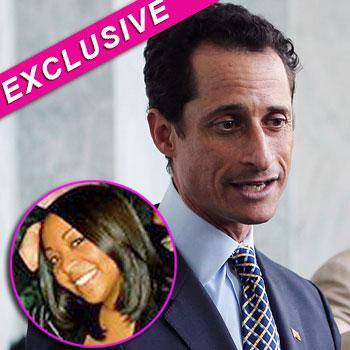 RadarOnline.com Staff Reporter
Gennette Cordova, the college student who sparked Weinergate, was busted for underage drinking after cops found a bottle of MadDog 20/20 fortified wine in her bag, RadarOnline.com can reveal.
Ironically, Cordova who initially received the now infamous picture of the former Congressman's crotch, was voted by her former classmates at Shorecrest High School in Washington as 'the most likely to be involved in a tabloid scandal.'
Article continues below advertisement
EXCLUSIVE DOCUMENTS: Read Cordova's Police Report
Records obtained from Lake Forest Police Department in Washington show that Cordova was arrested on July 5, 2007, after an Officer Parrish spotted her pal Anna Lundahl, then 18, urinating in the street.
The two women had been at a nearby house party and after Lundahl was booked for underage drinking the officer discovered Cordova sitting in a nearby car.
According to the officer's report when he approached Cordova, then 18, she admitted she had been drinking 'just under a beer'.
When he took a blood alcohol test her reading was .092 g/210L BAC and she was booked and taken into custody as a minor in possession of alcohol.
The legal limit for persons under 21 in Washington State is .02 amount of alcohol in a person's blood.
Following a search of the car a nearly full and open can of Bud Light beer was found in the center console of the car – inside Cordova's purse was an empty bottle of Mad Dog 20/20.
MORE ON:
Celebrity Justice
Article continues below advertisement
The two women were with another man who fled the scene as the police arrived.
As RadarOnline.com previously reported, Cordova was found guilty of being a minor in possession of alcohol in September 2008.
She was listed on the arresting report as 5 foot 1 inches and weighing 132 pounds and was ordered to pay a fine of $775.50 was placed on probation for a year, which she successfully completed.
Shamed Congressman Anthony Weiner resigned last Thursday after admitting that he had sent numerous sex related texts, e-mails and photographs, to several women in recent times.