Trial Of Ex-Dior Designer John Galliano Begins In Paris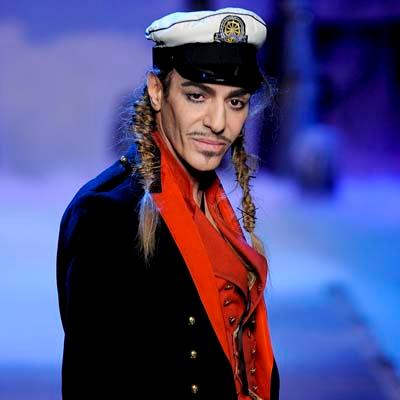 Fired Dior designer John Galliano goes on trial Wednesday, as the once-celebrated fashion guru stands accused of hurling anti-Semitic slurs in separate incidents at a Paris, France café over the past year.
The 50-year-old fashion designer is accused of making "public insults based on origin, religious affiliation, race or ethnicity;" he faces up to six months in prison, and fines totaling $32,175 in American currency.
Article continues below advertisement
In February, a couple reported the designer hurled Anti-Semitic slurs at them. Shortly following that, the UK Sun posted a video taken at the same cafe the prior October; in it, Galliano said toward someone he thought was Jewish: "I love Hitler ... If he were a ruler, people like you would be dead ... your mothers, your forefathers, would all be f------ gassed."
Both incidents will be addressed at Wednesday's hearing.
The video caught the attention of Academy Award winner -- and Dior endorser -- Natalie Portman, who made it clear to Galliano's then-employer she'd quit if he were kept on the payroll.
"I am deeply shocked and disgusted by the video of John Galliano's comments that surfaced today," Portman told the New York Times March 1. "In light of this video, and as an individual who is proud to be Jewish, I will not be associated with Mr. Galliano in any way."
Article continues below advertisement
That very same day, Dior announced that "because of the particularly odious nature of the behavior and words of John Galliano in a video made public ... the Christian Dior house has decided to lay him off immediately and has begun firing procedures against him."
Since being let go from his employer of 14 years, Galliano claims he has sought rehab to quell his problems with alcohol and prescription drugs, which his lawyer, Aurelien Hamelle, claims spurred the racist tantrums.