PHOTOS: Natalie Portman Blasts Suspended Dior Designer John Galliano As He Visits Cops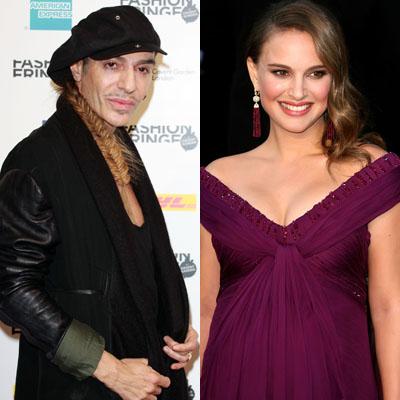 UPDATE: On Tuesday, Dior officially fired Galliano.
Suspended Dior designer John Galliano was spotted at a Paris, France police station Monday, where he was set to discuss with last week's incident in which a couple claimed he was hurling anti-Semitic slurs at them, and RadarOnline.com has all the pictures for you.
Galliano stayed silent as he was taken into the facility, on the same day white hot Academy Award winner -- and Dior endorser -- Natalie Portman made it clear to the design house she'd be leaving them if he were kept on the payroll.
Article continues below advertisement
"I am deeply shocked and disgusted by the video of John Galliano's comments that surfaced today," Portman told the New York Times in a statement Monday. "In light of this video, and as an individual who is proud to be Jewish, I will not be associated with Mr. Galliano in any way.
"I hope at the very least, these terrible comments remind us to reflect and act upon combating these still-existing prejudices that are the opposite of all that is beautiful," the Black Swan star said.