Tiger Woods: On Crutches & Wearing Medical Walking Boot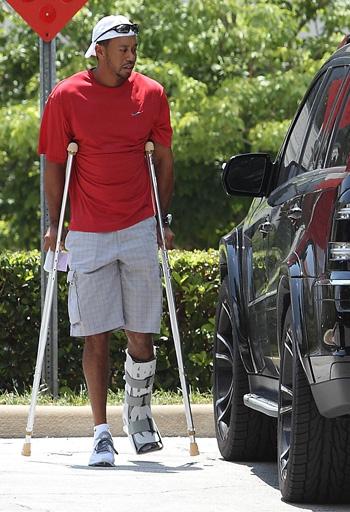 Article continues below advertisement
He's already had four surgeries on his left knee. It's not known if Woods had to have surgery on the Achilles tendon or if he's been ordered into the boot to keep the foot and ankle immobilized in the hope of avoiding surgery.
Either way, Woods looked miserable as he struggled to get into his car.
One person not missing the Open though is Woods' longtime caddy Steve Williams. He'll be carrying the bag for Australian hot shot Adam Scott when play begins on Thursday.