EXCLUSIVE PHOTO: Tiger Woods' New Girlfriend Mug Shot -- Arrested On Suspicion Of DUI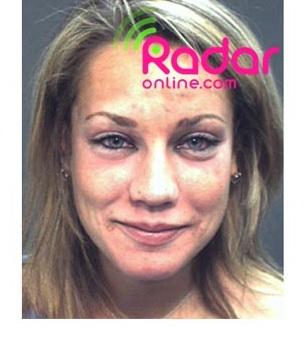 Alyse Lahti Johnston was busted on suspicion of DUI, RadarOnline.com is exclusively reporting.
Alyse was arrested last October 9, 2010 by the Orlando, Florida PD.
When charges were actually brought against her on December 10, Orange County, FL court records show that Alyse -- represented by a high profile Florida attorney -- was only charged with Reckless Driving, a first degree misdemeanor. Alyse pleaded no contest to the charge and adjudication was withheld pending her meeting several conditions.
Article continues below advertisement
She was ordered to complete a DUI Counter Attack School and a Victims Awareness Program. She was also ordered to obtain a substance abuse evaluation, and report to probation.
The case went back to court on January 21, 2011, with the final charge being "Improper Change of Lane -- Pulling in front of vehicle." That's a simple traffic infraction, and the case was closed.
As RadarOnline.com reported earlier today, Alyse, 22, began dating Tiger Woods several weeks ago,
She grew up in Ohio and her biological father is former St. Louis Cardinals pitcher Jeff Lahti. Her stepfather Alistair Johnston is a member of the board of IMG, the giant sports agency that reps Woods. He and Alyse's mother spend half the year at their estate in Windermere, Florida -- the exclusive enclave where Woods also lives. It was that address Alyse gave cops when they busted her.
She graduated from Ohio State, is now taking classes at Northwood University, and a source tells RadarOnline.com that the athletic Alyse is also training for the LPGA Tour.
"Her stepdad hired a coach for her," a source told sports blogger Terez Owens. "He introduced her to Tiger."
RELATED STORIES: