PHOTOS: Tiger Woods Cleans Up His Act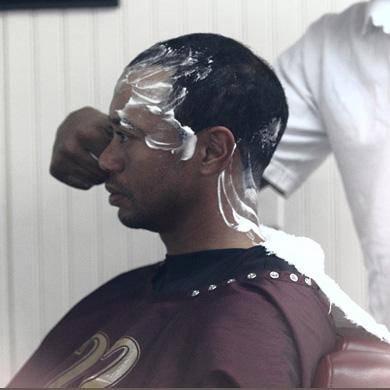 His reputation has been run through the mud, so what's a guy to do? Clean up your act, of course!
Yes, Tiger Woods enjoyed some manly pampering Thursday morning near his home not far from Orlando, Florida - getting a shave and a haircut at a local barber shop, and RadarOnline.com has the pics.
But the big question is: Is Tiger's reputation about to be soiled again? As RadarOnline.com has previously reported, Woods' former mistress, porn star Devon James, claims she has a sex tape of the two and says it will go on sale Friday.
Article continues below advertisement
The film's producer - who also happens to be Devon's husband - told us, "I was told there was a bid by his lawyers to buy the tape, but so far no deal has been struck, and I don't think it will be either."
However, there is no proof that the sex tape actually exists, and even Devon's own mother has labeled her daughter a liar.
RELATED STORIES: