Southwest Pilot Sorry For 'Gay, Grannies & Grandes' Rant, Claims He's 'Forever Changed'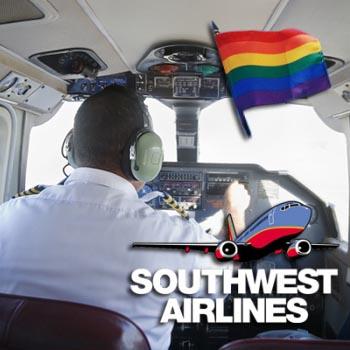 By Adam S. Levy - RadarOnline.com Staff Writer
James Taylor -- the Southwest Airlines pilot whose offensive comments over an air radio landed him in major trouble last week -- has apologized.
In the March 25 rant, Taylor groaned how his airline co-workers were "a continuous stream of gays and grannies and grandes" he didn't see fit to socialize with during layovers.
The Argyle, Texas-based pilot said in a statement Tuesday: "I take full responsibility for those comments ... please know that this event has forever changed me."
Article continues below advertisement
As punishment for the embarrassing incident, Southwest suspended Taylor without pay, and sent him to diversity training.
"I hope that others can learn from my mistakes," Taylor said in the statement. "I learned a much-needed lesson to be more sensitive of others and I hope you will see me as a more tolerant and considerate person."
In the two-and-a-half minute rant during a flight from Texas to San Diego, Taylor said: "Eleven f***ing over-the-top f***ing a** f***ing homosexuals and a granny. Eleven! I mean, think of the odds of that ... so in six months I went to the bar three times; in six months, three times.
Top Hollywood Stars Who Are Gay Or Bisexual
"Once with the granny and the f*g, and I wished I hadn't gone."
At times during the tape, air officials tried to shut Taylor up, to no avail.
"OK, someone has a stuck mic and telling us about all their endeavors and we don't need to hear that," an irritated air traffic controller could be heard saying.
Last week, Chuck Magill, Southwest's vice president for flight operations, apologized for Taylor's behavior, saying the pilot "knows what he did cannot happen again."