The Sexiest Psychos! Bikini Babes Who Have Played Crazy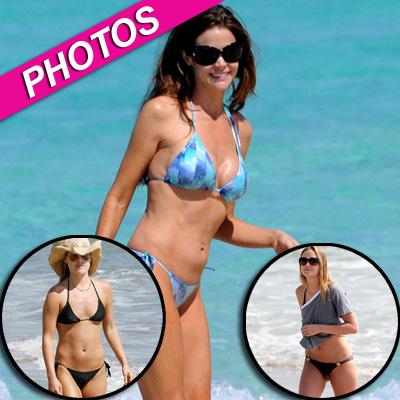 By Leah Ornstein - RadarOnline.com Style & Beauty Editor
Talk about crazy sexy! RadarOnline.com has photos of ten smoking hot bikini babes, who have taken a walk on the crazy side, playing the sexiest psychos in blockbuster films.
Sharon Stone reinvented the erotic thriller, shocking audiences in the 1992 film Basic Instinct. The beautiful blonde, who played a brutal but sexy killer, revealed her fabulous physique to the audience—leaving NOTHING to the imagination!
Article continues below advertisement
Leighton Meester wanted to share a little more than just a living space with Minka Kelly in The Roommate, while Ali Larter had a psychotic obsession with Beyonce's husband in Obsessed.
Bikini Babes Who Have Played Crazy - See The Photos
Juliette Lewis scored an Oscar nomination for playing crazy in Cape Fear and Drew Barrymore achieved critical acclaim for showing her less-stable side in Poison Ivy.
What other stars have played sexy psychos? Click here to find out.