24,000 Pages Of Sarah Palin's Emails Released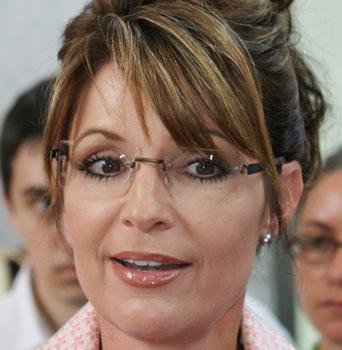 This should make for some enjoyable reading!
Thousands of Sarah Palin's emails from her time as Alaska Governor have finally been released, and RadarOnline.com has the details.
After a three-year wait the state released more than 24,000 pages of emails which are now being scoured by media outlets around the world.
And the emails - from both her official state and private Yahoo accounts - give a glimpse into her life in office and how she dealt with rumors and gossip surrounding her family.
Article continues below advertisement
"A lot of those emails obviously weren't meant for public consumption," Palin has said.
In a number of emails Palin asks about the identity of someone who alleged that she had not buckled her son, Trig, properly into his car seat.
On another occasion her daughter Bristol emails a member of staff from her mother's account.
"Mom and I were just praying about the hurt and anger that comes with her job," it reads. "Thank you for your faith in God. We share it and we love you."
As the media trawls through the pages and pages of messages, Palin's camp insist she has no reason to be nervous about what is to be revealed..
"The thousands upon thousands of emails released today show a very engaged Gov. Sarah Palin being the CEO of her state," said SarahPac treasurer Tim Crawford. "The emails detail a governor hard at work. Everyone should read them."
The emails run from the beginning of Palin's term in December 2006 through September 30th 2008, when the records were first requested by the media.