Ryan Dunn's Last Work Might Be Shelved After His Death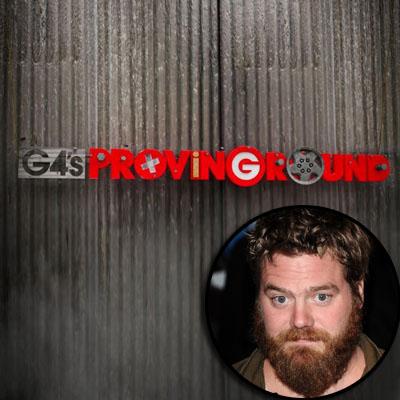 Proving Ground, a G4 reality show starring the late Ryan Dunn of Jackass fame, might be shelved in the wake of Dunn's death at 34 after a fiery car crash in Pennsylvania Monday.
"The show is off the schedule as of today until we discuss next steps," a G4 spokeswoman told The Washington Post's TV writer, Lisa de Moraes.
The half-hour show, which premiered last week, showed Dunn and co-host Jessica Chobot trying to re-create movie stunts on the streets, with the help of experts; there are eight episodes remaining that the network is undecided on.
Article continues below advertisement
The cable channel, which is owned by Comcast, issued this statement Monday: "All of us at G4 are shocked and deeply saddened by the tragic news that Ryan Dunn has passed away.
"Ryan's comedic wit and signature no-holds-barred approach made him an incredible talent and his work on G4's 'Proving Ground' was flawless."
In addition to Proving Ground, Dunn appeared in all of the Jackass movies, as well as an episode of Law & Order: SVU.