Pottermore -- J.K. Rowling's Mysterious New Project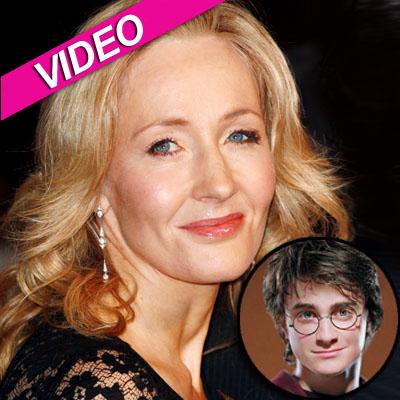 by RadarOnline.com Staff
Every new beginning comes from some other beginning's end; at least, that's what fans of the Harry Potter series are hoping for.
While it's widely known that Harry Potter and the Deathly Hallows: Part 2 will be the last film in the magical anthology, a small stir has been created among die-hards of the $4 billion franchise, as author J.K. Rowling has launched a series of mysterious webpages promoting a project called Pottermore.
Article continues below advertisement
The website Pottermore.com boasts a pair of owls with the tease line, "Coming Soon;" on statements on the Pottermore Twitter (which already 40,000+ followers) and Youtube pages, a teaser reads, "The owls are gathering, find out why soon."
Watch the video on RadarOnline.com
According to Good Morning America, an announcement will be made about the project on Thursday, June 23 at 7 am ET.
Harry Potter and the Deathly Hallow:Part 2 hits theaters at midnight, July 15.