Exclusive
Emma Watson Admits To Vogue: 'I Have No Control Over My Life'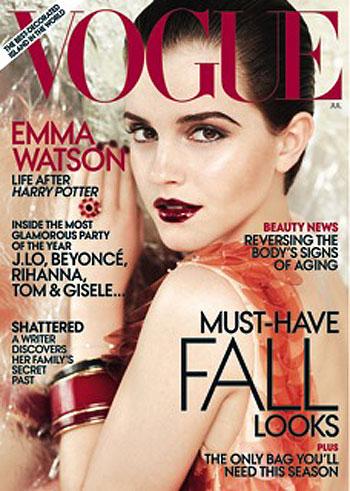 RadarOnline.com Style & Beauty Editor
Harry Potter star Emma Watson seems to have it all, but the gorgeous 21-year-old, who earned $30 million for her last two Harry Potter films,
admits that she has 'no control' over her life in the July issue of Vogue, which hits newsstands June 21st.
"I have no control over my life," the actress revealed to the fashion magazine. "I have lived in a complete bubble. They found me and picked me for the part. And now I'm desperately trying to find my way through it."
Article continues below advertisement
Watson, who attended Brown for a brief period of time, refers to herself as 'Warner Bros. pain in the butt' regarding her decision to pursue an education during the Harry Potter years.
And contrary to several media reports that she was bullied at the Ivy League University, the actress insists that the reason she decided to take a leave of absence was because advisors at Brown suggested that she do so due to her exhausting schedule of school work and real work.