VIDEO: Harry Potter And The Deathly Hallows: Part 2 Trailer Released -- Watch It Here!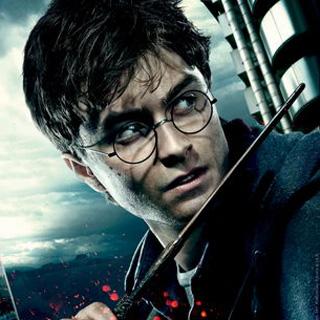 Muggles everywhere rejoice!
The magical trailer for Harry Potter And The Deathly Hallows: Part 2 has just been released.
Warner Bros. premiered the highly anticipated trailer Wednesday night during a broadcast of Happy Gilmore on ABC Family, and then it quickly hit the web.
The teaser -- running one minute and 58-seconds --features never-before-seen clips from the final Harry Potter film, based on the book by J.K. Rowling, and fans already are describing it as "epic."
Article continues below advertisement
The film finds Harry, played by Daniel Radcliffe, facing his nemesis Lord Voldemort, in what appears to be a huge final battle with fire-breathing monsters.
Watch the video on RadarOnline
The film also features an all-star supporting cast including Helena Bonham Carter, Robbie Coltrane, Tom Felton, Ralph Fiennes, Brendan Gleeson, Richard Griffiths, as well as 'Potter' regulars Rupert Grint and Emma Watson.
The movie will get its worldwide premiere in London on July 7, and then a worldwide release on July 15.
The film's British premiere will be the first ever red carpet movie event to take place in London's Trafalgar Square.
Warner Bros. decdied that the franchise and its stars have become so popular that Leicester Square simply was no longer big enough to accomodate the huge crowd expected.
RELATED STORIES: