Exclusive
Paris Hilton And Cy Waits Going Through A 'Rough Patch'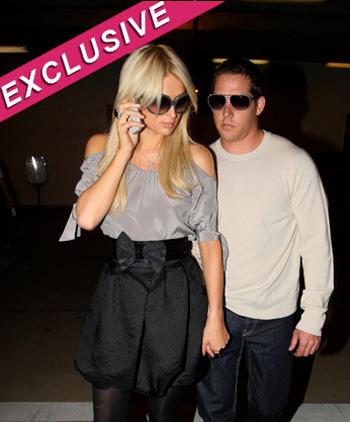 Paris Hilton and her boyfriend of more than a year, Cy Waits, have hit a rough patch, a source close to the situation tells RadarOnline.com. The couple are still in love with each other, but they are figuring out if they should break-up or stay together after a series of spats and fights.
"Paris and Cy love each other a lot. They are still together right now, but they are deciding on what to do," the source says. " Paris is extremely busy running her business empire and travels a lot. Cy is based in Las Vegas, and he has a daughter that is in elementary school, and he's a very doting dad so he doesn't like to be away from her.
Article continues below advertisement
"Basically, they have hit a rough patch. Paris' family loves Cy, and they do genuinely love each other, but things are tough at the moment. Cy isn't happy about how he is being portrayed on Paris' show and truthfully, I don't know if he can deal with living in Paris' shadow.
"Paris and Cy are taking their time and working out what to do. They want to make a mutual decision about their future. They want to do what is best for each of them. There is no one else involved, no cheating is going on, period," the source said.