MTV Bad Boy 'Puck' Jailed On Domestic Violence Charges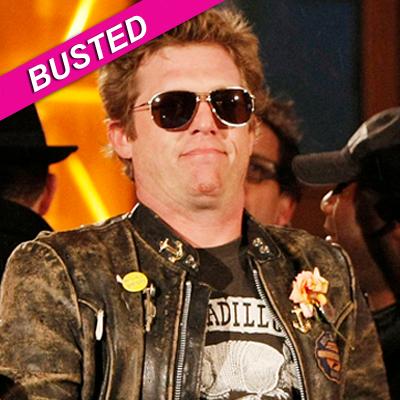 By Cliff Renfrew - RadarOnline.com Reporter
Real World bad boy 'Puck' David Rainey has been arrested and charged in a domestic violence case, RadarOnline.com has learned.
Rainey, 42, was arrested by Los Angeles police on June 19, 2011, in Mission Hills and booked on suspicion of felony corporal injury on a spouse or cohabitant.
The infamous former reality TV star remains in custody at Los Angeles County Men's Central Jail in lieu of $30,000 bail and is due to appear in a San Fernando court on July 6.
Article continues below advertisement
He originally starred in MTV'S The Real World in San Francisco back in 1994 when he appeared as a crazed bike messenger.
Since leaving the show, he has had several run-ins with the law.
In 2003, charges were dropped against him in another domestic violence case, but in 2009 he was sentenced to a year in Los Angeles County Jail after pleading no contest to charges of battery on his girlfriend.
That same year, Puck pleaded no contest to felony possession of ammunition in Los Angeles County; he was placed on 3 years' probation.
Sexy Stars Who Have Been Arrested
Then in March 2010, he was arrested by the California Highway Patrol on suspicion of driving under the influence after he flipped over his car and plunged into a San Diego creek while his 8-year-old son was inside the vehicle.
Puck was hospitalized and treated for multiple broken bones while his son, Bogart, was injured in the accident too.
Bogart suffered a contusion on his liver, a bruised kidney and intestines and a bruised lung. Puck sustained a broken clavicle and broken neck. He revealed that Bogart saved their lives by managing to squeeze through a window and flag down a car for help.
Article continues below advertisement