Exclusive
PHOTOS: Mel Gibson 'Looked Meek And Defeated' At Beaver Screening, Says Source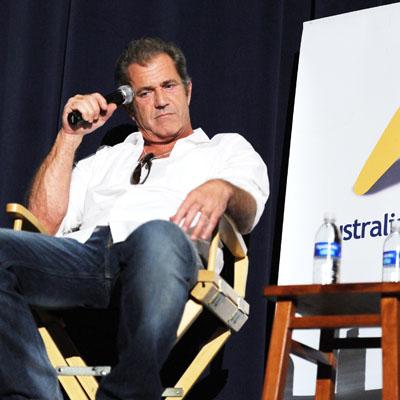 RadarOnline.com Staff Reporter
Mel Gibson participated in a Q&A after a screening of his new flick The Beaver on Wednesday night, but eyewitnesses tell RadarOnline.com the actor seemed less than thrilled to be there.
Gibson attended the Australians In Film event with co-star and director Jodie Foster in Los Angeles, and much like his character in the film, Gibson didn't have much to say.
"As soon as he came out for the Q&A he just slumped down in his chair and looked like he'd rather be at home in bed sleeping," a source who attended the screening told RadarOnline.com.
Article continues below advertisement
"He looked meek and defeated. He's not the same Mel that he used to be, and it's showing."
According to the source, Gibson appeared completely disinterested in being there - often looking up at the ceiling and forgetting to bring the microphone up to his mouth when he spoke.
Gibson, 55, took a major blow to his career when RadarOnline.com exclusively released audio tapes of the Lethal Weapon actor in a racist, sexist and threatening tirade against his then girlfriend, Oksana Grigorieva.
In April the actor told Deadline.com the tapes represent "one terribly, awful moment in time, said to one person, in the span of one day and not what I truly believe, or how I've treated people my entire life.
"Who anticipates being recorded? Who anticipates that? Who could anticipate such a personal betrayal?"
Do you think Mel can make a career comeback? Leave your comments below.
RELATED STORIES:
MEL AUDIO TAPE #3: Another Mel Gibson Slur Caught On Tape In Crazed Rage