Lady Gaga In 'Reflective' Mood After Much Music Awards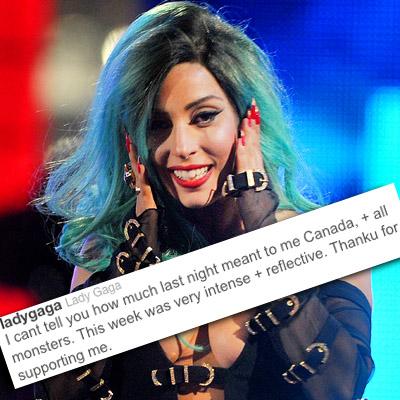 Lady Gaga took to Twitter Monday morning to thank her fans in wake of her two wins at the Much Music awards in Canada on Sunday, but it appeared she had more than trophies on her mind.
Gaga wrote: I cant tell you how much last night meant to me Canada, + all monsters. This week was very intense + reflective. Thanku for supporting me.
The Grammy Award winning singer, while accepting the fan-selected UR FAVE International Video for Born This Way, told the crowd: "I love you so much little monsters and Canada!"
Article continues below advertisement